IN ADORATION OF GILDA & PEARL
OLD HOLLYWOOD GLAMOUR FASHIONED OUT OF METICULOUSLY SEWN AND HAND-TRIMMED NATURAL SILK AND STUNNING LEAVERS LACE
IN ADORATION OF GILDA & PEARL
OLD HOLLYWOOD GLAMOUR FASHIONED OUT OF METICULOUSLY SEWN AND HAND-TRIMMED NATURAL SILK AND STUNNING LEAVERS LACE
LIVE AND LOUNGE GLAMOROUSLY IN VINTAGE-INSPIRED DESIGNS
Inspired by fine craftsmanship and the bold Femme Fatales of Hollywood's golden age of film, Gilda & Pearl's unique aesthetic and 'lingerie to love' is fashioned on the ideals of beauty, character, and craft. Each exquisite garment is designed and made in the UK, imbued with breathtaking creativity and traditional garment-making skills. You'll see it in every detail. You'll feel it in every garment.
'Gilda,' Rita Hayworth's signature role as the supremely desirable femme fatale is, in part, the inspiration for the Gilda & Pearl name. This 1946 sultry melodrama employed Academy Award winner Jean Louis as its costume designer, known for designing clothes for almost every star in Hollywood —and literally sewing on the gown that Marilyn Monroe wore to sing Happy Birthday to John F. Kennedy.
'Pearl' relates to being unique. Just as every Gilda & Pearl creation is entirely handmade, and thus every garment is slightly different.
---
Handmade in the UK, each Gilda & Pearl piece is hand-cut in individual or small batches, and in many cases, pieces are sewn in their entirety by one individual maker. Every button is hand-stitched, every seam and hem meticulously sewn and hand-trimmed.
Using the finest natural silk and the most breathtaking Leavers laces, woven in France on 19th century looms, every piece is vintage-inspired and creates and sustains artisanal jobs within the garment industry.
---
Every piece is made as ethically as possible, by specialist, female-run ateliers through the UK.
Fabrics come from family businesses throughout the EU, keeping the carbon footprint and stock levels to a minimum.
Silk suppliers are specifically UK-based and have committed to an ethical code of conduct, in line with Gilda & Pearl commitments. This ensures all dyeing and processing is at a minimum in compliance with REACH and using natural, undyed silks for bridal ranges.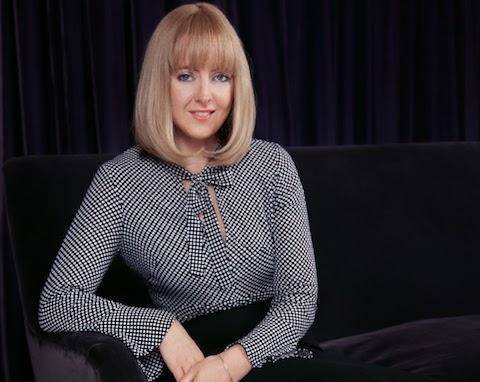 ---
While studying Human Rights Law at university in Glasgow, Gilda & Pearl founder, Diane Houston, kept her fashion retail job, interned in the fashion section of magazines, and took garment construction classes every chance she could.
Her obsession with fashion led her to have a stall at Portobello Market for a couple of years, selling vintage loungewear, accessories and dresses, eventually catching the eyes of department stores and the press.