DEVASTATINGLY BEAUTIFUL PRINTS TO BE KEPT AND TREASURED
DEVASTATINGLY BEAUTIFUL PRINTS TO BE KEPT AND TREASURED
FLORA, FAUNA AND THE UNEXPECTED
On a silk scarf or fabulously flowing garment, nothing compares to a Klements print. The designs draw the eye and capture the progressive beauty of our natural world — with a nod to a darker element. Each print is a unique combination of hand drawings, paintings, and digital renderings; this makes them unparalleled art pieces to be worn and treasured.

We adore Klements, you should too.
---
True artistic ability cannot be denied, and attracts the creative interest of others. Klements has collaborated with many partners to create stunning collections, including the Handel & Hendrix Museum, British Museum and Natural History Museum in London. Inspiration is drawn from these museums in surprising ways, whether burning watchtowers and psychotropic greens that pay homage to Jimi Hendrix, or blending hand-painted pottery elements with grand statues and sphinxes for the British Museum.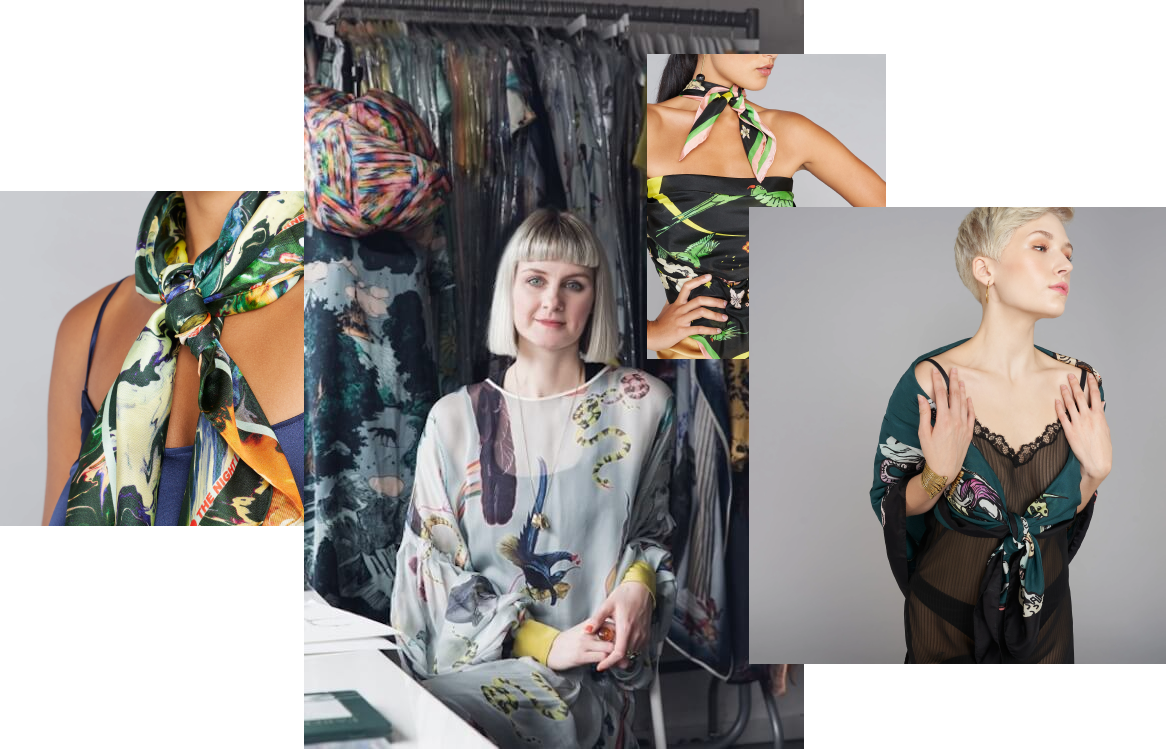 ---
Studying print and textile design, Charlotte Allen graduated with a Masters in Fashion Design from Nottingham Trent University in 2009. After designing prints for accessories, menswear and childrenswear with Paul Smith, she went on to launch Klements in 2012.