IN ADORATION OF CORA HARRINGTON
TURNING UP LINGERIE'S APPEAL BY INCLUSIVELY CONNECTING LACE AND SILK TO PEOPLE, BODIES AND LIVES IN THE REAL WORLD
IN ADORATION OF CORA HARRINGTON
TURNING UP LINGERIE'S APPEAL BY INCLUSIVELY CONNECTING LACE AND SILK TO PEOPLE, BODIES AND LIVES IN THE REAL WORLD
TAKING THE TABOO OUT OF BOLDY ALLURING LINGERIE
Why is lingerie seen not heard? This is a question that Cora Harrinton had when trying to purchase lingerie many years ago. This encouraged her to give a voice to these silent silhouettes with her blog, The Lingerie Addict, and her book about lingerie, In Intimate Detail.

Instead of continuing the tradition of playing up the sexual perception of lingerie, she focuses on the garments themselves. Her book provides educational blurbs along with watercolor images of lingerie pieces, while her blog offers reviews, guides and features for a truly diverse range of styles, price points, and body types. Each design speaks a different language, and she translates this language into something that empowers the lingerie shopper.

Her words pirouette off the page, encouraging us to embrace our inner lingerie addict rather than keeping the stigma about lingerie alive by remaining unenthused, silent purchasers.

We adore Cora Harrington, you should too.
"This current climate of listing all the woys people's - but especially women's - bodies are ugly, deficient, and shameful is one I can't get behind." There is a lot of body shaming taking place on social media. However, Cora Harrington makes it well known that her blog, The Lingerie Addict, is a safe place to explore beautiful lingerie and learn how it can bring out inner beauty, minus the hecklers.
Cora Celebrates everyone's beauty, and encourages a much more positive body image than is evident in maintsream culture.
---
Cora is unapologetically intimate about intimates in her book In Intimate Detail. She is a self-proclaimed lingerie addict and when she looked for resource material on how to purchase lingerie—it simply didn't exist. Cora had to teach herself how to shop for lingerie: lingerie styles, the names for different cuts, when to wear lingerie (always!), and how to take care of it.
Now, she is helping others learn more about lingerie before making a purchase. She encourages lingerie shoppers to explore every aspect of this fashion that is sometimes seen but rarely discussed.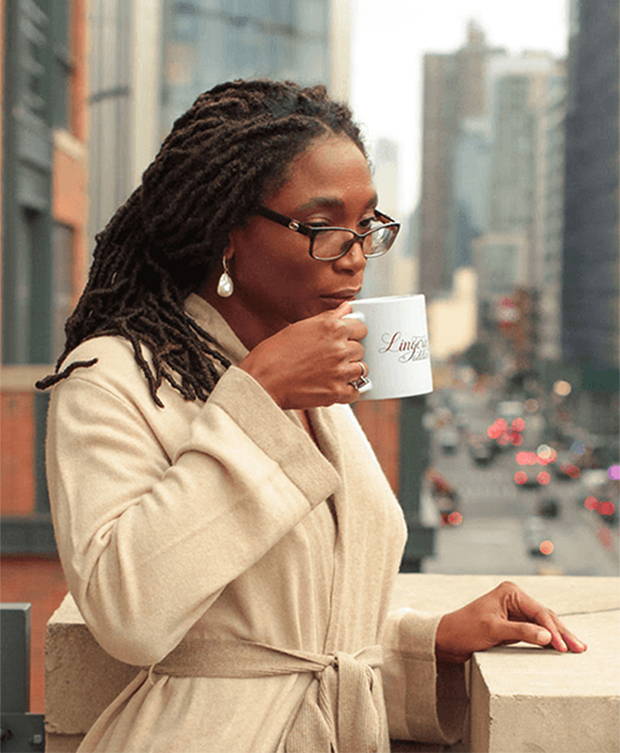 ---
Cora Harrington is an expert in her field that describes lingerie in a way that makes you feel confident and worthy of owning and wearing beautiful pieces for your own enjoyment. Her writing normalized the intimates industry rather than continuing the sexualization and taboo.
Growing up in Georgia, she was rarely exposed to intimates in the way that women are exposed to lingerie in France—there seemed to be a shame surrounding the industry. She aims to take the intimidation out of intimate apparel shopping by educating people on how to understand and shop for their preferred style of undergarments. We can now approach lingerie shopping with confidence, knowing how to discover what works best for our own needs, aesthetic and lifestyle.
"I created my book to invite people like me — regular, everyday folks interested in the ides of lingerie to learn more about it and perhaps once they read it they'll discover a new love."
– Cora Harrington